I have had so much stuff to blog about, however... I haven't gotten around to it. I don't feel bad in the least bit about it because my time has been filled with my wonderful husband, friends, sewing for my darling baby boy, and organizing our house. Soon... I'll post about everything that has gone on in the last month...

maybe...

Anyway... last Saturday was a busy, busy day. I got up before the butt crack of dawn to head down to Salem for a fun National Guard ceremony and to set up for the military ball (in a cute maternity dress... since my hot army maternity uniform is not in... *sigh of relief*). I rushed home, tired... trying to stay awake on I-5. Came home and took a brief nap before getting ready for our fun V-Day night!

Instead of our somewhat "tradition" of the Marrakesh, most of the usual group... give or take some couples... made a wonderful dinner in (Sean made most of it... THANK YOU!) before heading to the Stake Valentine's Dance.... followed by the playing of games. It was pretty eventful and great to be around some of my favorite people... and Dan was lookin' mighty fine. Him and I decided to sign up for some dance lessons that night for multiple reasons; we had fun dancing... or attempting... and we both really didn't know what we were doing....

Here are only a couple pictures from the evening... the one above, I stole from Georgia's friend, Christina, since she was the only one who got a group picture :)



our place settings for the dinner... inside were questions we asked and all answered about our spouse, for example, what their perfect date would be, etc.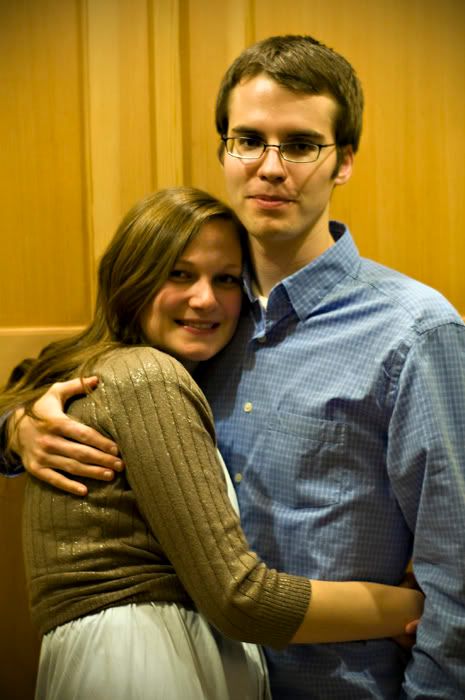 me and my sweetie.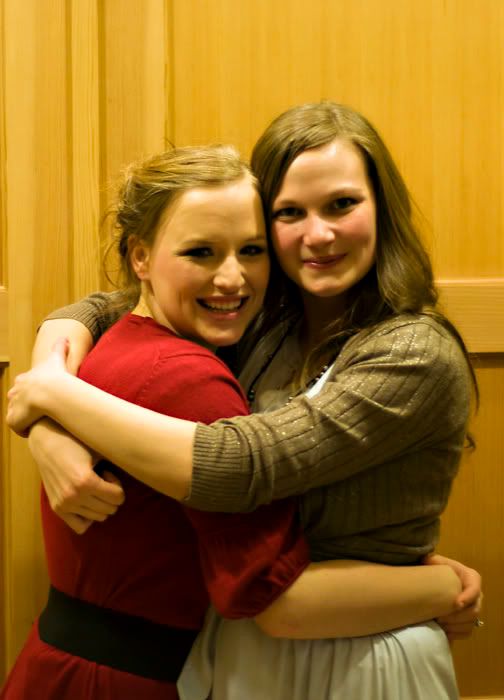 me and one of my favorite people in the world, kimber.