Arlo was blessed on Sunday, August 2nd. Dan did a wonderful job, I am so grateful for such a wonderful husband who is an amazing father to our son. I love them both so much.
Arlo got to wear Justin's old blessing outfit, which fit him perfectly. Had we waited until the next fast Sunday, I doubt it would have fit!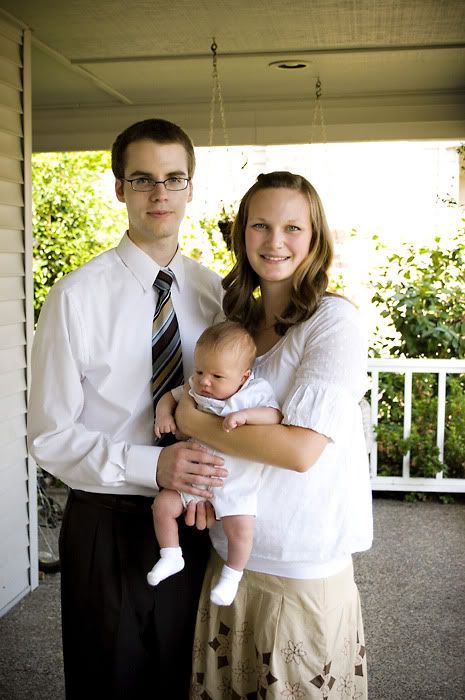 And thanks to Sister Ashby for taking some pictures of us!!!