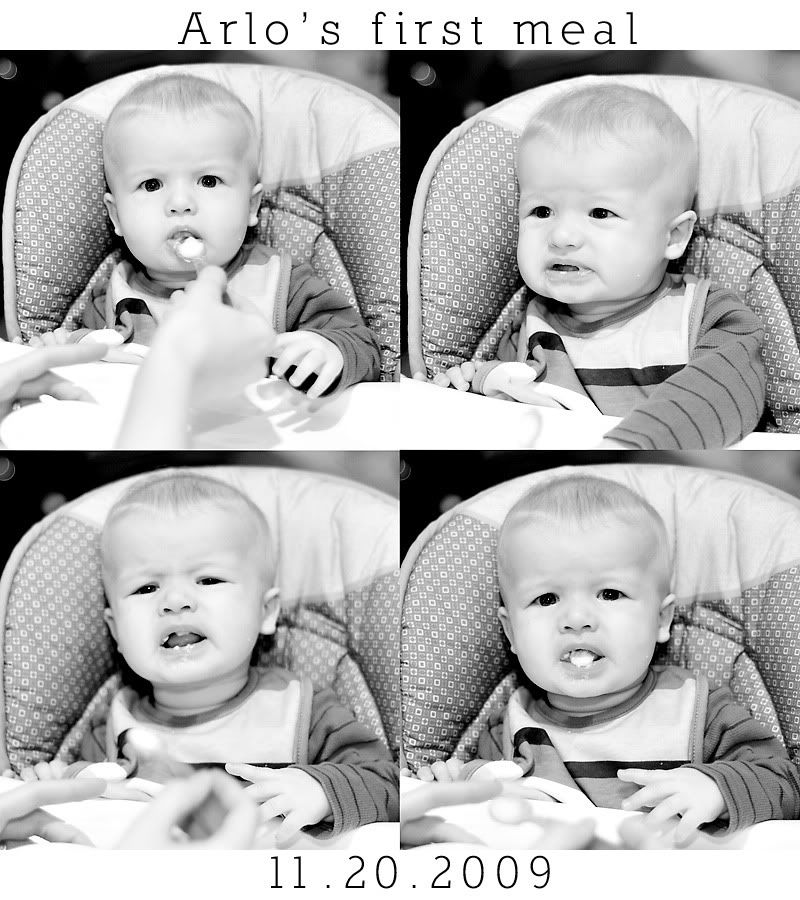 He wasn't too excited about it at first... but by the end of the "meal" he had taken to it quite well.
The next night he tried some banana...
And 5 nights later, he loves it!
Still has some work to do on the swallowing, after a few bites he gets the hang of it.
Tonight as I fed him, he was getting very excited and his arms were waving everywhere (also because he was tired and in a mood), he whacked the spoon with his hand and the cereal got him right on the nose.
and just a cute picture of the babe. love him.