many of you have heard about what happened to our home. but, many have still been asking/haven't heard. i also wanted to document this lovely time in our lives.

on december 10th (yes, it was that long ago... ugh), i was out all day and the home next to us, which has been vacant since before we moved in, had a pipe break in the 2nd floor ceiling. this was during that very cold spell that we had. i came home later in the afternoon to fire trucks all around our house. i couldn't park anywhere near my house because they were all over. not a good sign. i was really worried, but didn't see any smoke or flames... so that was good. as i walked up, arlo in tow, i saw the mess that was the house next to ours (water pouring everywhere) and was immediately bombarded with my neighbors telling me that i better check my house. i walked in and indeed... there was water. soaked carpet, water dripping out of our electrical sockets. not good. the firemen helped me move my furniture and belongings (luckily nothing was damaged) while a nice neighbor (who i talk with often) held arlo. the firemen sucked up much of the water that was there, but soon left.

later that evening, servepro came out to assess the damages. all i really remember was dan on the phone with the insurance company and the servepro guy saying "tell them it's bad... oh, it's bad" and him with his meter that was going off the scale for moisture level in our walls. not good. this was a thursday. servepro was very backed up because of the cold, cold weather lots of homes/businesses were having pipes freeze and break. by saturday our carpet was orange and stunk, despite our efforts to try and keep in dry and the wood was swelling in the walls and nails were popping.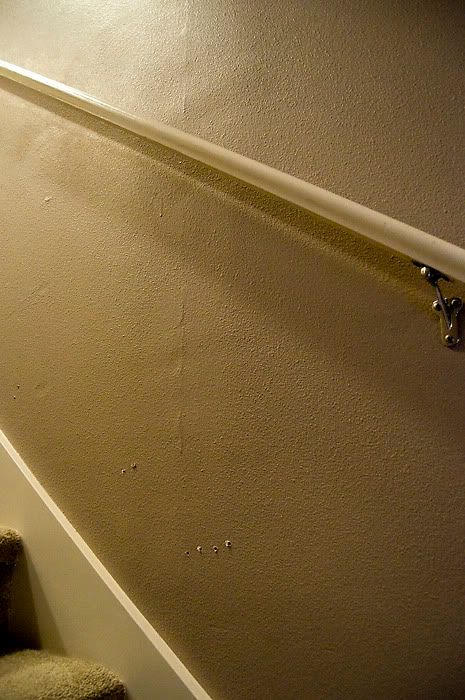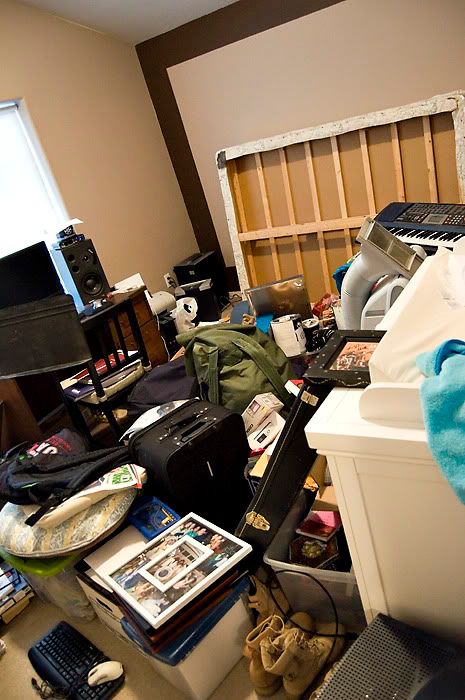 (all of our belongings from two closets and a bookshelf)

we moved into my mom's house temporarily, thinking it'd be about 1-2 weeks (we were originally told we should be able to stay in the house the entire time they were fixing it.... hahaha).

on the following tuesday they finally came to pull up the carpet, place fans and dehumidifiers, and mark which walls would be coming down.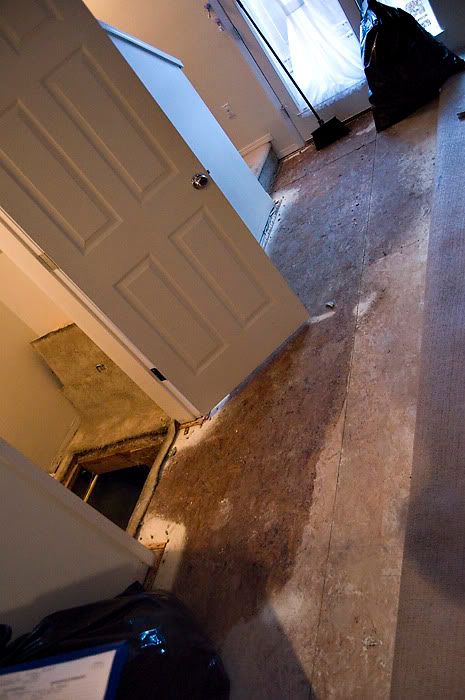 the same day, an insurance adjuster came out to see what was going on and give us some money to start us out with. and soon, our house was torn apart.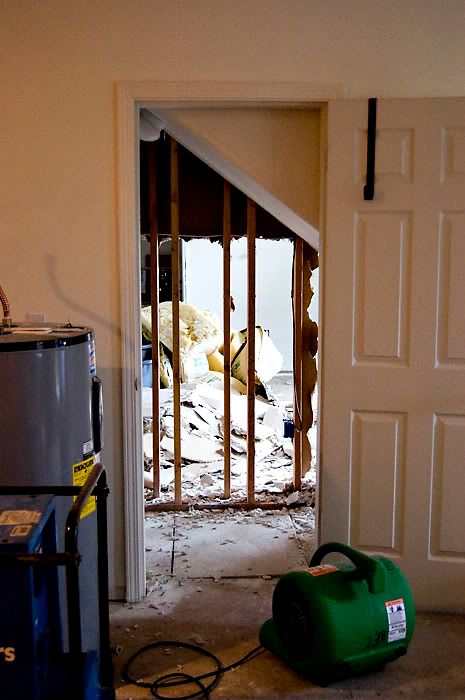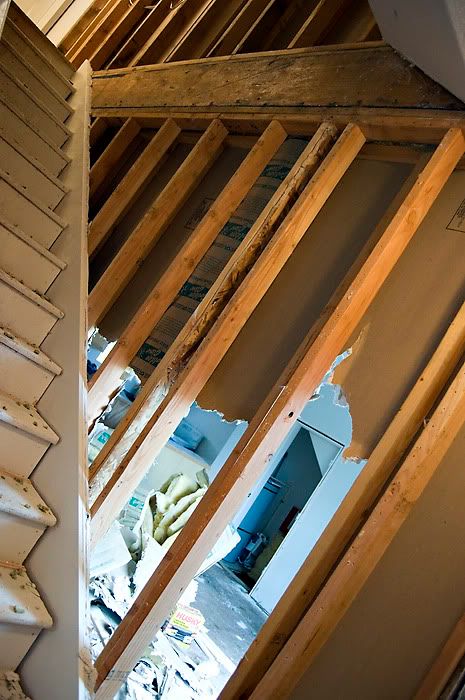 I don't have the rest of the pictures uploaded where the entire wall is down. but, nothing was left but the beams.

As of the 7th, they told us 4-6 more weeks. not fun.

meanwhile, arlo had his very first christmas (hopefully another post about more of it):