well, he is getting a little more steady on his feet... but still not enough confidence to go for it on his own. today he was walking while holding onto a teddy bear that i was holding onto, but he was not using it for balabce whatsoever, even if he thought it was. now every time i take lucy outside it has become a huge deal to arlo. he has to walk on his own. if i try and carry him i get a wiggle worm, screaming child, fighting for release. now we bring his walker (best present ever!) outside with us and he loves it! it's a pretty long walk for a kid that doesn't really walk on his own yet! now it's a fight to come back inside! he would stay out there all day long if he could.
he points at everything, constantly. here, it was a car.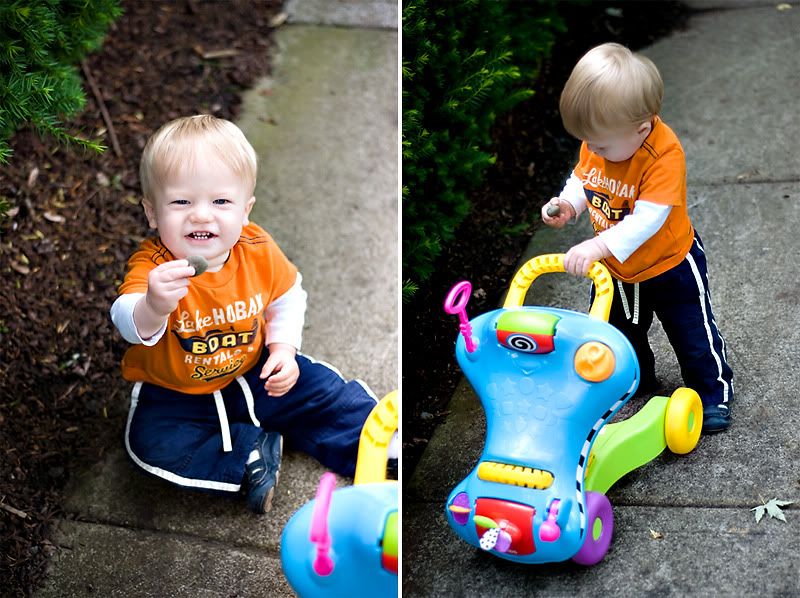 he found a rock part way through our trip. and would not let it go. he brought it home and it is now in his toy box. he takes it out frequently and plays with it. crazy kid.