last night, dan and i got to take a miniature vacation. it was the first night that we were both away from arlo. we both really missed him, but it was a much needed 24 hours of relaxation and fun.
we started out the evening by going to a place called,
cacao
.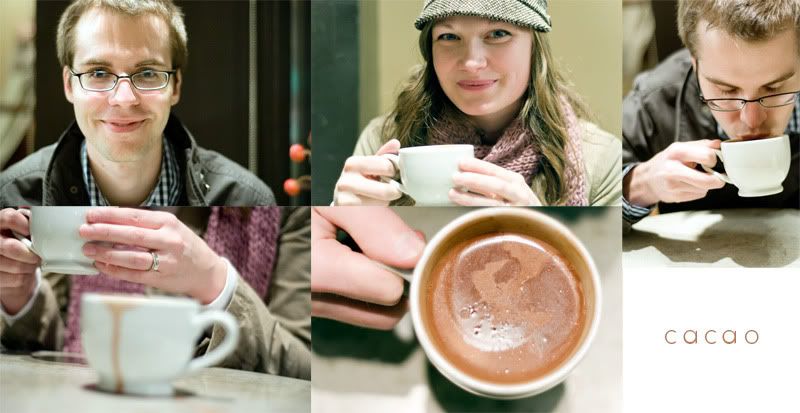 we both got this cinnamon infused liquid chocolate... it was amazing. better than any solid chocolate i have ever had. it was like the best chocolate you've ever had, melted into a cup that you can taste in your entire mouth. mmmmm... delicious.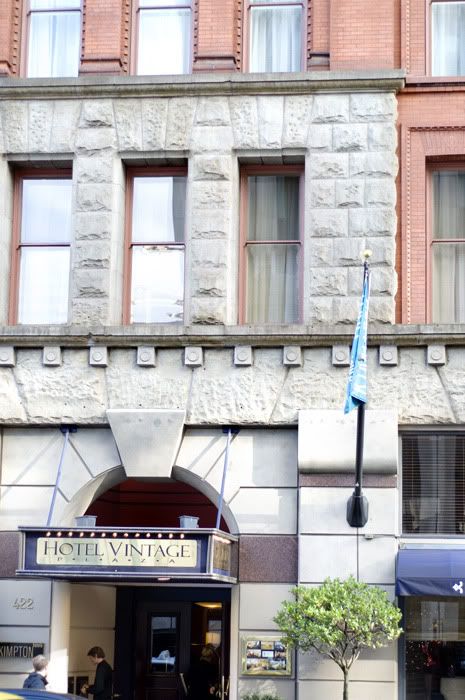 the next morning we had breakfast delivered to our room, mmmmmmm. and relaxed until about 10am when we headed out to go walk around pioneer square and pioneer place mall to finish our christmas shopping. we also ran into some star wars characters while out walking.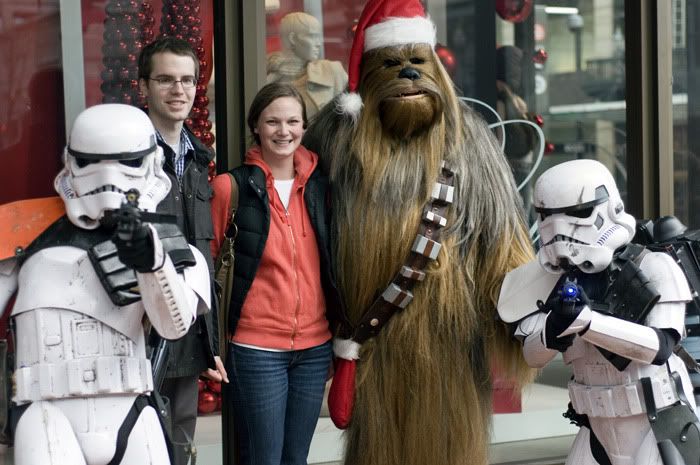 we got a picture with a few of the characters... there were many more than this.
it was neat because our hotel was right next to the hotel we had our wedding reception at and stayed at the night of our wedding (the marriot on broadway) and we also walked around that same area on our wedding day to take pictures and such. oh, and while listening to pandora while getting ready in the morning, the song we danced to at our wedding came on. it was a perfect getaway in every way. and it was made possible my my mom, who watched arlo.