as an alumna of
Pacific Universtiy, Oregon
, i received an adorable little t-shirt for Arlo. i was so excited when i got it in the mail... i had to take pictures of him in it right there and then. i loved Pacific, it is a great school and i really enjoyed my time there. it was there that i really started to
love
learning. before, i liked it and i was always a good student... but pacific gave me a passion for it. this gift was given to me by the professors, the challenge and competition, the other students, and the expectations. i owe a lot to the people who made that experience possible (literally... hahaha).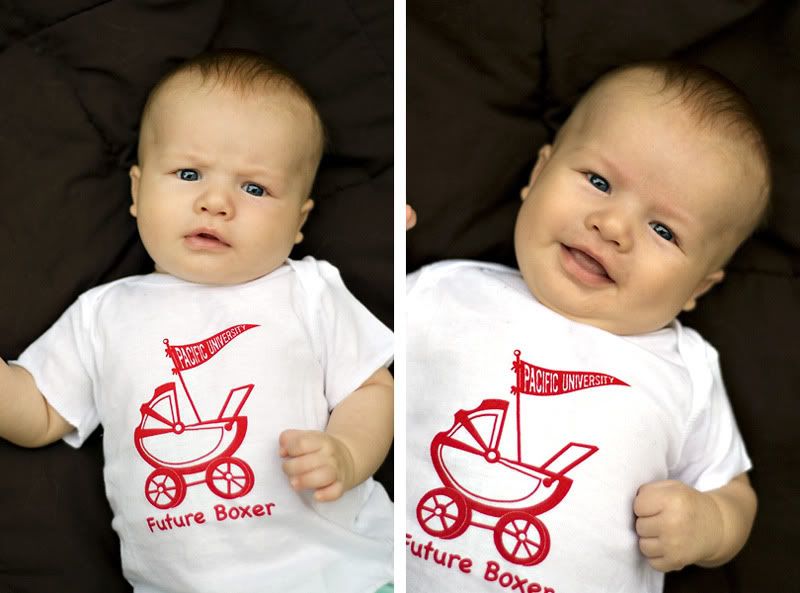 also, i am still on the website!

can you see me?
i was not informed, nor did i intend to be a part of this photo shoot. my friend and i happened to be the only two in the anatomy/biology lab that saturday morning studying (yes, saturday morning... i was/am a geek). while we were in there, they came in to do the shoot and had us participate as well. we are pretending to study a model of an eyeball.