we got to take brianna banana to her soccer game this last weekend. dan took 99% of the pictures because i had a sleeping babe attached to me. it was fun, but wet. little kid soccer is so cute.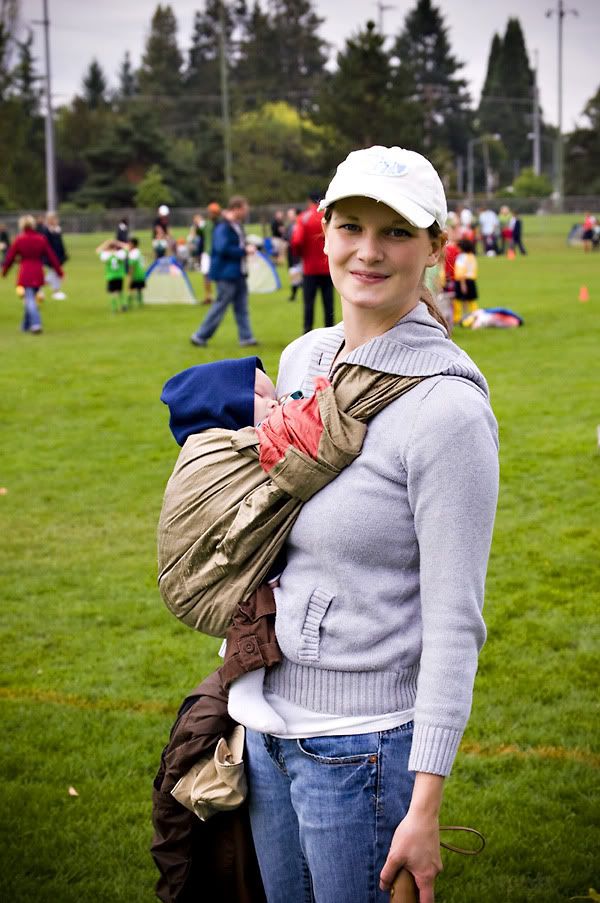 brianna got bumped in the head and one of her teammates gave her a hug and said "nothing heals better than a hug"... how cute is that? what a team player and a great friend.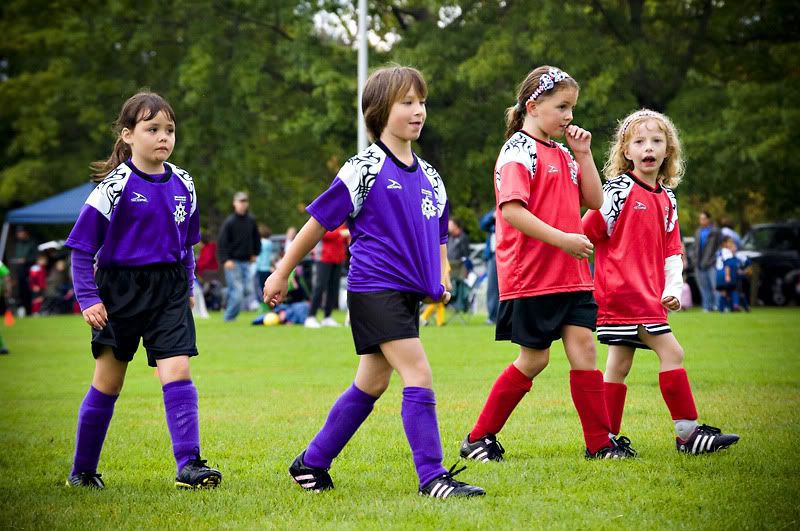 struttin' their stuff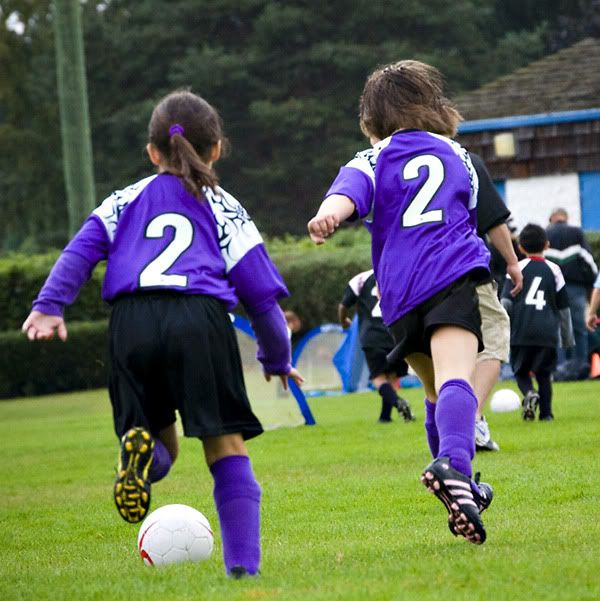 number 2s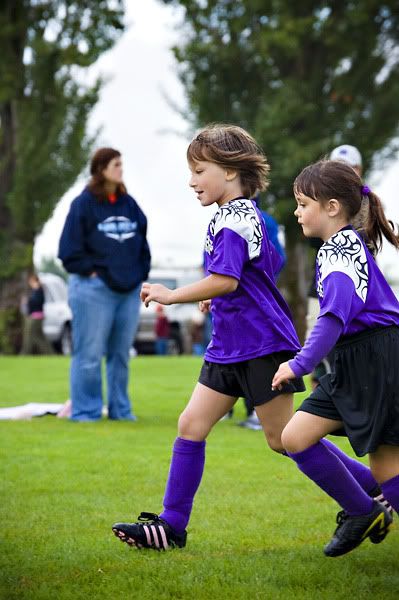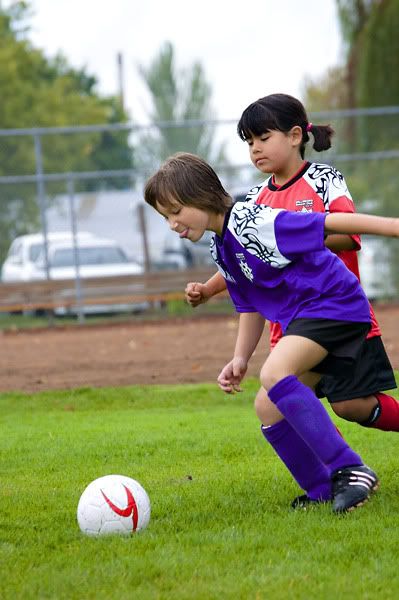 hard core!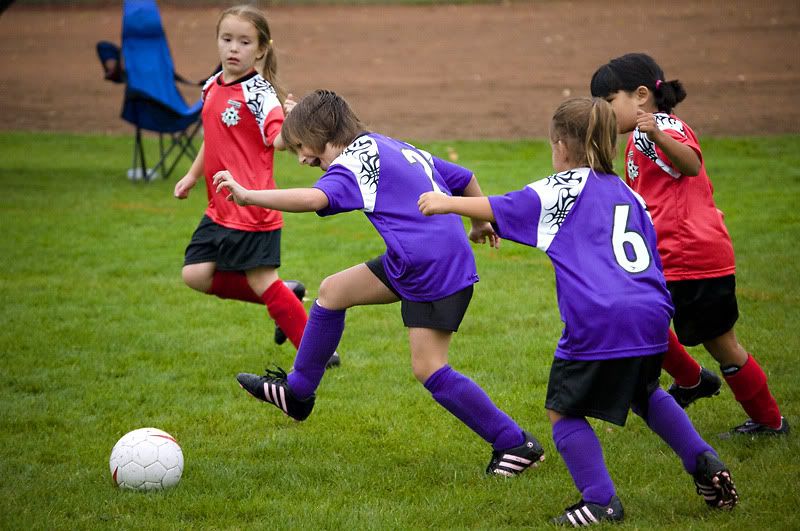 adorable girl.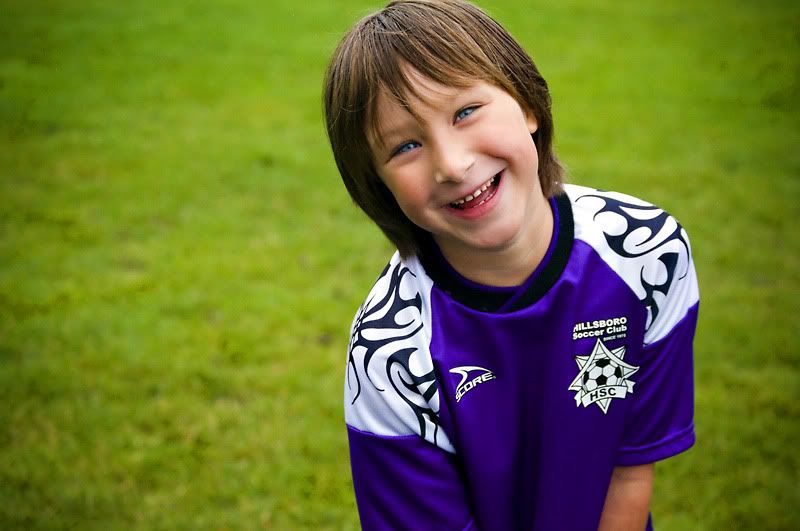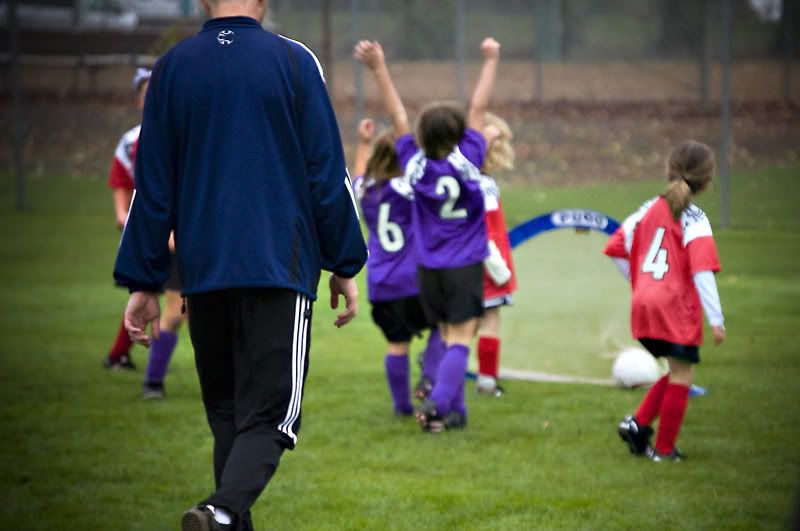 GOAL!!!